The wilder your idea, the lesser competition, the stronger buyers' resistance, the greater your victory!
Each orchestrated action becomes a part of a much bigger achievement, each small awakening becomes a part of a much bigger awakening.
Excellence is not a destination, it is a virtuous-spiral process: improve, learn from feedback, move to the next spiral coil.
Create Breakthroughs!
To achieve a breakthrough, all you need is to
understand what holds you back and have courage to remove the obstacles.
How To Make a Difference
Formal education makes you like others.
Self-education makes you unique!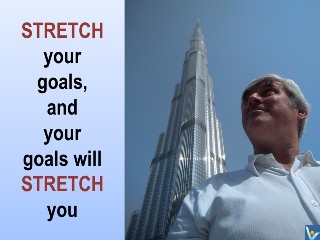 To get better prepared to win wisely, see your anticipated encounters with adversaries
as adventures and chances to enhance and showcase your strategic creativity.
The keys to success and happiness are hidden in dark places, but you have a flashlight to find them − it's your positive mindset. Turn it on!