Personal Logo

Meaning: Sourcing and giving
My personal logo is to communicate three things:
| | |
| --- | --- |
| 1 | "V" for Vadim |
| 2 | Helping people and companies grow |
| 3 | Sourcing inspiration and insights → from the Universe and channeling them to people |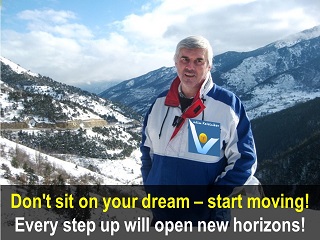 ***
I was uncomfortable with applying the word 'quotes' to myself.
It was preventing me from venturing into some new areas.
I was searching for a better alternative
and suddenly
the word "Kosages" came to my mind.
This short, functional, synergistic and differentiated word integrates
the three keywords (Kotelnikov, sage, message) and
strengthens my personal brand.
***
Do it for yourself ‒ create 'your-sages'!
I took just 'ko', other combinations may be available yet as of now.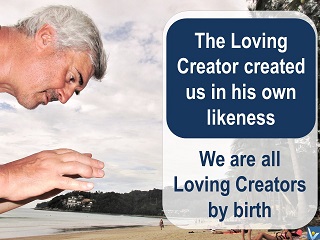 My laconic language:
In my writings, I use "s/he" instead of "she or he", "s/him" instead of "her or him", "s/his" instead of "her or his", "s/himself" instead of "herself or himself"
>>>