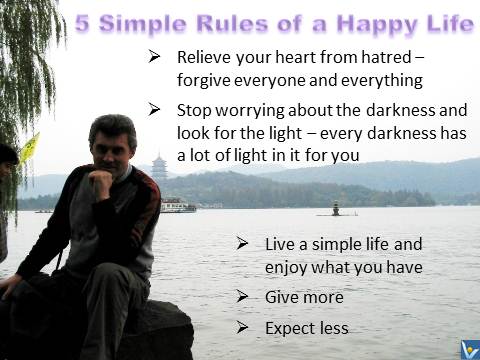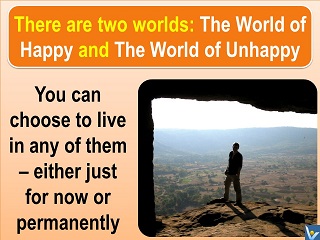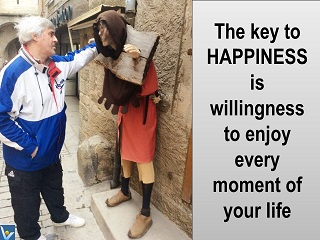 There are two worlds: The World of Happy and The World of Unhappy. You can choose to live in any of them ‒ either just for now or permanently.
If you wish to catch the bluebird of happiness,
set your love free.

To achieve lasting happiness, open your heart to love:
love what you have, love what you do, and love other people.
The keys to success are hidden in dark places, but you have a flashlight to find them - it's your positive mindset.

Turn it on!
| | |
| --- | --- |
| The key difference between losers and winners: losers approach possible as impossible; winners approach impossible as possible. | |
The key to happiness is your inner freedom, peace, and willingness to enjoy every moment of your life.
Be always Santa inside – make others happy, and you'll be happy!
Practice this simple and powerful attitudinal approach: in a crowded place say silently and wholeheartedly, 'People, I love you all so much!' And enjoy your soul being instantly filled with happiness and joy. You'll feel forever young.
Loving is not about wanting your loved one to be yours, it is about wanting your loved one to be happy. >>>